These Chocolate Cookie Bon Bons without eggs are delicious and can be made in under 30 minutes.
Do you crave a little bit of chocolate after every meal like me? I am always looking for a sweet treat and chocolate is my favorite.
These Low Fat Chocolate Cookie Bon Bons are the perfect solution to satisfy your sweet tooth.
Bite Sized and Low Fat Chocolate make these Cookie Bon Bons perfect to have on hand for a quick pick me up.
They are homemade and not processed like your typical store bought cookie making them a healthy cookie A better option to grab when you need a quick snack.
I have this habit of walking in the front door from work and immediately grabbing a chocolate cookie. I do this because I am usually hungry and can't wait for dinner and as you know, chocolate is a girl's best friend.
I used to grab an Oreo Cookie, I know I shouldn't even have Oreo's in the house but I did need that quick chocolate fix.
Now I don't have to keep them in the cupboard anymore. I bake a batch of these delicious treats on a Sunday and I am good for the week satisfying my desire for chocolate.
If you love healthy dessert recipes make you you try these simple delights - 3 Ingredient Cinnamon Muffins, Low Cal/Low Carb Frosty, Easy Air Fryer Beignets, 3 Ingredient Chaffles and the best zero point treat Baked Apple Crisp Chips.
Why make this recipe?
You don't want to miss out on this simple low fat chocolate cookie recipe!
Weight Watcher Friendly - These WW Bons Bons are only 2 points per serving on my personal WW plan. Just plug the ingredients into your WW app to determine your exact WW points.
Mouth watering low calorie dessert - Only 50 calories for one of these tasty chocolate bites.
Easy to make - Requires only a handful of simple ingredients and less than 10 minutes to bake.
Kid Friendly - kids love tiny desserts, anything bite sized makes for a perfect no fuss snack for the little ones.
Budget Friendly - costs less than $20.00 to prepare.
Aroma - Homemade cookings baking in the oven is what every house should smell like!
Recipe FAQ's:
Can you have cookies on Weight Watchers?
Yes you can eat cookies on Weight Watchers. One of the best things about Weight Watchers is that no food is off limits.
What does applesauce do in cookies?
Applesauce is a popular substitute for butter and oil in baking recipes, an easy way to cut down the calories. In these cookies it is used for moisture and flavor.
Why do cookies get hard after they cool?
When left out over time the moisture starts to evaporate leaving your cookies dry and hard on the outside. It happens to breads, muffins, and other baked goods as well. The longer they sit, the more stale they become. Try storing them in an air tight container to preserve the moisture.
Do people prefer chewy or crunchy cookies?
In America there is a definitive answer! According to National Today, 35 % of Americans like crunchy cookies, but a whopping 65 % of you really love your cookies chewy!
How many Cookies does one batch make?
Believe it or not this one batch of batter makes 40 Cookies. If you're a Mom and having a play date for the kids these make the perfect snack to whip up, you will have plenty for everyone. Or they make a great low calorie Dessert for Sunday Football.
Oh and although there is no decorating in this recipe you can definitely roll these little bon bons in Sprinkles, Nuts , Toasted Coconut or some Chocolate or Butterscotch chips before baking for extra flavor and it would be fun for the kids to participate in designing them.
Just note the extra decorations will add a little extra calories but it might be worth it.
Are you a Weight Watcher?
I happen to be a Lifetime Member of Weight Watchers and make it a habit to calculate the points on everything I eat and these little Bon Bons are 2 points for one Cookie. Well worth it!
This Easy Chocolate Cookie Bite Recipe is only 2 Points on my app for one serving. Weight Watchers has a new individualized program right now to make it easier to enjoy the foods you love and still lose weight.
Just plug the ingredients into your WW app to confirm the points for your individual program.
I used to go back and forth between the Purple Plan and the Blue Plan prior to the new program and whenever I hit a plateau I did my own 30 Day Low Carb Meal Plan which jumpstarted the Fat Burning again, so if you feel stuck try it!
If you want to see the old Purple, Blue and Green WW Food Lists for each plan just click Here…
Make sure check out my Newbie WW Tips and Tricks Guide if you are just getting started.
Are you Vegan?
A lot of my friends do follow a Vegan Diet so I like to add in an option to make this Recipe Vegan Friendly.
This Recipe contains 4 Tablespoons of Butter which you can swap evenly with Coconut Oil to make this Vegan Friendly. For a Sugar swap you can use Swerve a zero calorie sweetener that measures cup-for cup with sugar and is considered Vegan friendly.
What Kitchen Tools do you need?
For this Recipe I used my Kitchen Aid Artisan Mixer but if you do not own one yet you can use and electric mixer. The Kitchen Aid is a Top Ten Kitchen Tool. I would definitely add it to your Christmas list.
More recipes you will love!!!
FREE Today...Instant Access to my Easy Keto Dessert Recipe E Book - Just Click Here!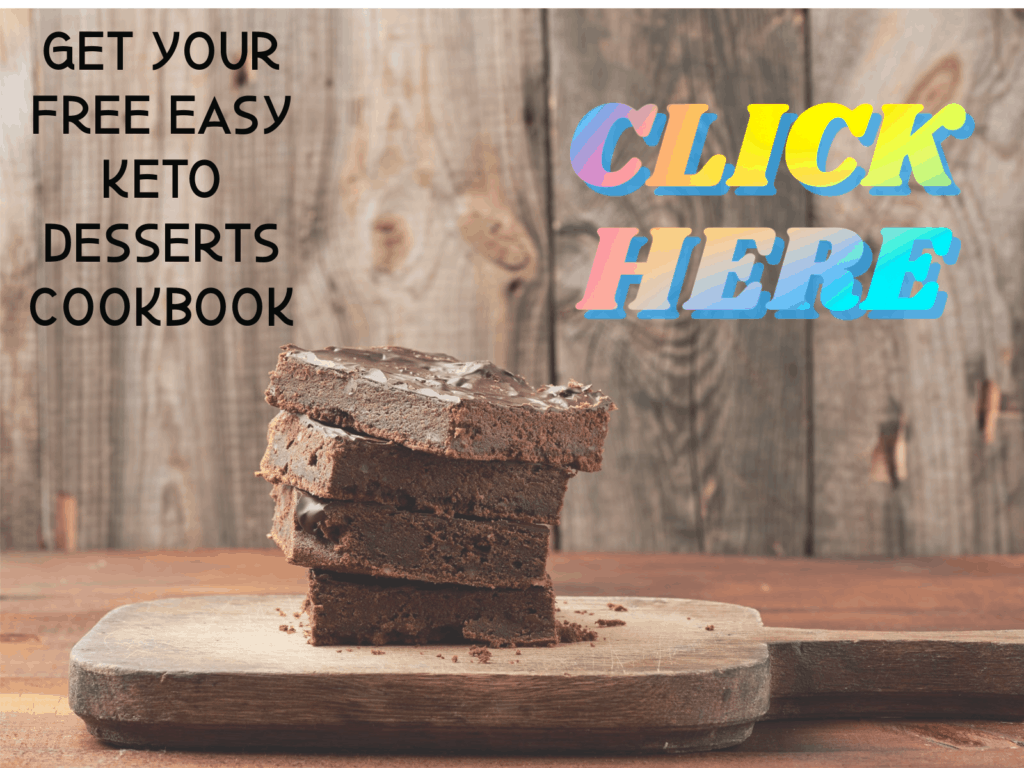 Print
Low Fat Chocolate Cookie Bon Bons
---
Author:

Sueseaqpi

Total Time:

23 minutes

Yield:

40

cookies

1

x
Description
A Quick and Easy Bite Size Dessert.
---
Olive Oil Cooking Spray

¾ Cup

of Sugar

⅓ Cup

of Unsweetened Cocoa Powder

4 Tablespoons

of Butter

4 Ounces

of Unsweetened Applesauce

1 Teaspoon

of Vanilla Extract

1 ¾ Cups

of All Purpose Flour

1 Teaspoon

of Baking Powder

¼ Teaspoon

of Salt
2 Tablespoons of Powdered Sugar
---
Instructions
Preheat Oven to 375 Degrees. Coat 2 Non Stick Cookie Sheets or one large Cookie Sheet with Cooking Spray or cover with parchment paper.
Place sugar, cocoa powder and butter in a medium bowl; beat with an electric mixer on a low speed. I used my Kitchen Aid Artisan Mixer which is the ultimate Kitchen tool if you don't have one put it on your most wanted  List.
Add in the applesauce and vanilla to your mix now and blend it all together.
In another bowl, mix together the flour, baking powder and salt. Stir this mixture into your cocoa batter with a wooden spoon.
Shape your batter into 40 large marble size balls with your hands; place 1-inch apart on your cookie sheet. Bake until set, about 8 minutes.
Remove from the oven and allow cookies to stand for 1 minute. Remove to a wire rack to cool completely; sprinkle with powdered sugar.
Notes
The dough can be a little sticky to work with. If you find that it is too sticky just chill the dough in the refrigerator first.  After baking you can store your cookies in a tightly covered container to maintain their freshness.
Prep Time:

15 minutes

Cook Time:

8 minutes

Category:

Dessert

Method:

Baking

Cuisine:

Weight Watchers
Nutrition
Serving Size:
Calories:

50

Sugar:

4.4 g

Sodium:

15.3 mg

Fat:

1.3 g

Carbohydrates:

9.2 g

Protein:

0.7 g

Cholesterol:

3.1 mg
Keywords: Chocolate Cookie
This post contains affiliate links. See my full disclosure policy here.
Grab a copy of my newest book from Amazon if you need an easy to follow Low Carb 30 Day Meal Plan to jump-start your weight-loss. Lose up to 5 lbs in the first week.