There is a reason cooking with cast iron has been around for ages. Cooks food evenly and to perfection. Searing steaks and burgers like a pro. Cast Iron is not just for fire-pit cookware.
Cast iron skillet cooking for camping over an open fire is popular because these skillets are practically indestructible. But searing chicken and burgers in a cast iron skillet is not just for camping anymore.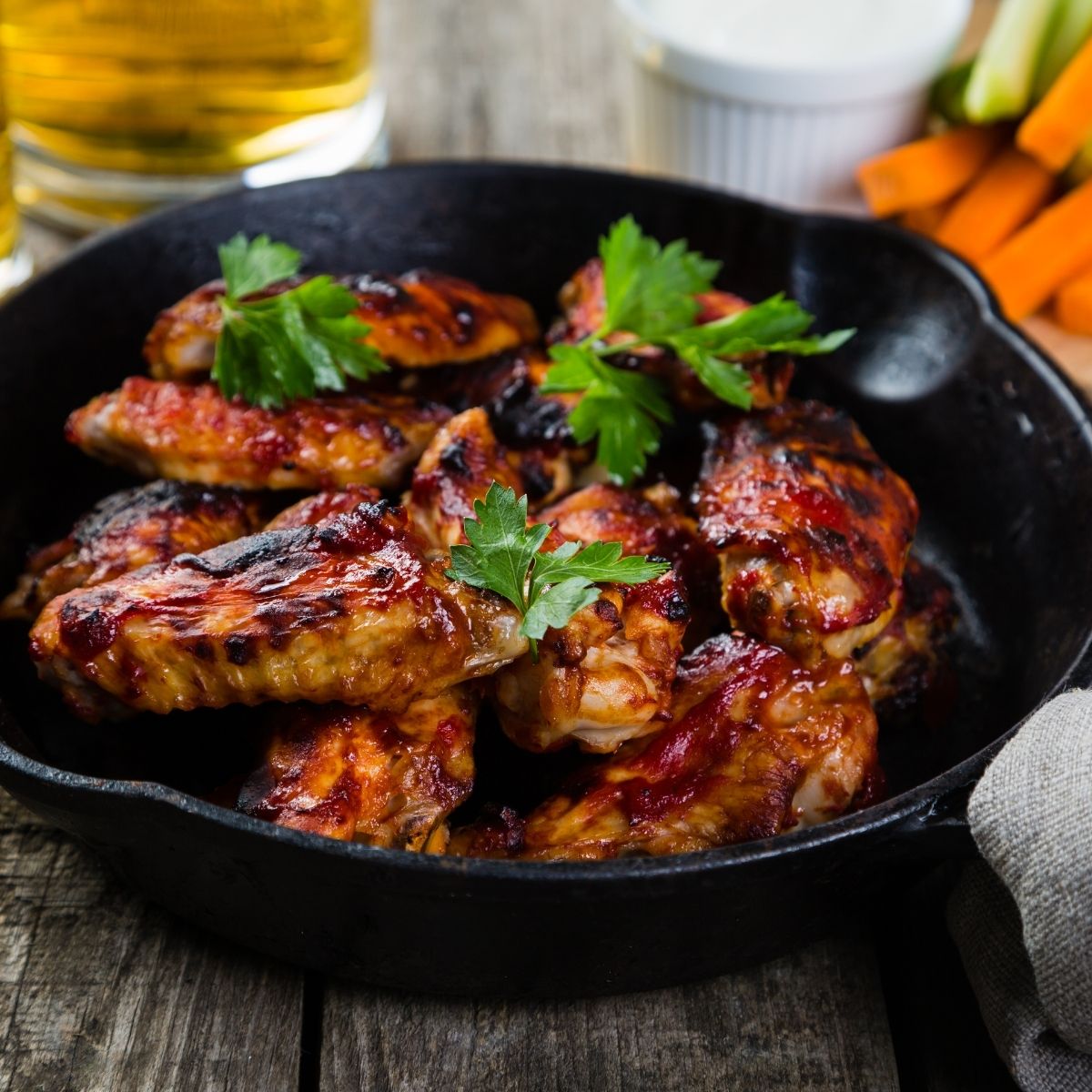 Why cook in a cast iron skillet in the kitchen?
One of the main reasons cast iron skillets are great for cooking is they are able to maintain their heat making it perfect for searing steak, burgers and chicken. Go from stovetop to oven bake without changing pans.
Another perk of a cast iron skillet is they improve with age. The longer you cook with a cast iron skillet the better it gets. Over time your skillet will develop a natural slick patina called seasoning.
A well seasoned skillet becomes just as non-stick as an aluminum or stainless steel pan and will outlast them.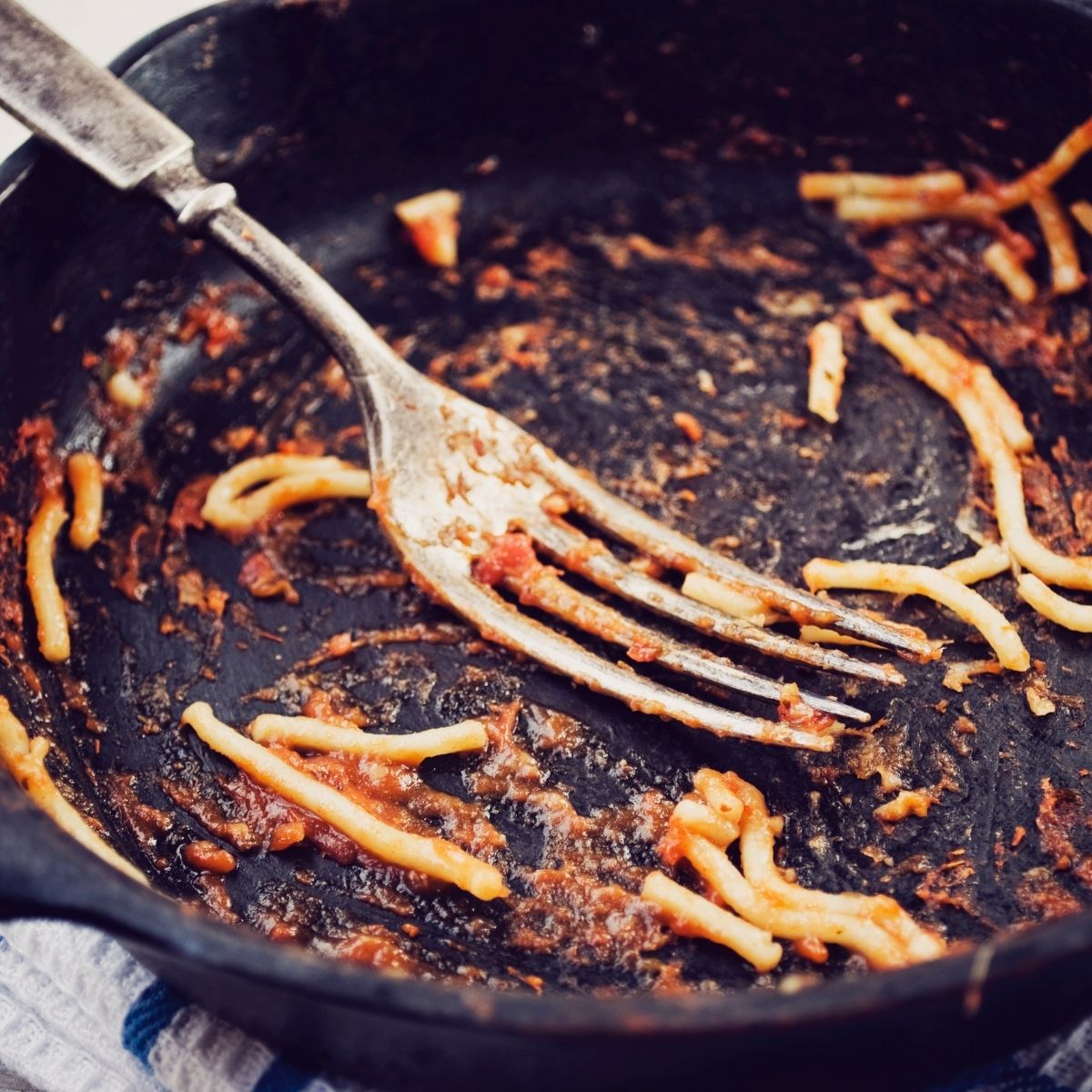 When using your cast iron skillet for the first time rinse it in hot water (no soap) and pat it completely dry. Pour a generous amount of high smoke point cooking oil inside it - then preheat, not on high and cook with it.
Cast Iron Skillet FAQ's:
How do I season my cast iron skillet?
Scrub with hot soapy water then dry your skillet. Spread a thin layer of vegetable shortening or vegetable oil all over the skillet. Place the skillet upside down on the middle oven rack at 375 degree F. Bake for 1 hour and let cool in the oven.
How do I clean my cast iron skillet?
Use mild dish soap and a scouring pad or cast iron pan cleaning brush. Wash it, scrub it, rinse it then wipe it out well and season it with a few drops of olive oil.
Is cooking with cast iron healthy?
Cooking with cast iron does have health benefits. Cooking with cast iron can boost your iron intake. Releases iron into your food which is an essential nutrient for your body.
What can I cook in a cast iron skillet?
You can cook pizza, fried chicken, steak, burgers, desserts, lasagna, tortilla, eggs, paninis, crepes, oatmeal, s'mores..the sky is the limit, if you can think it you can cook it!
Top 7 Best Cast Iron Skillets: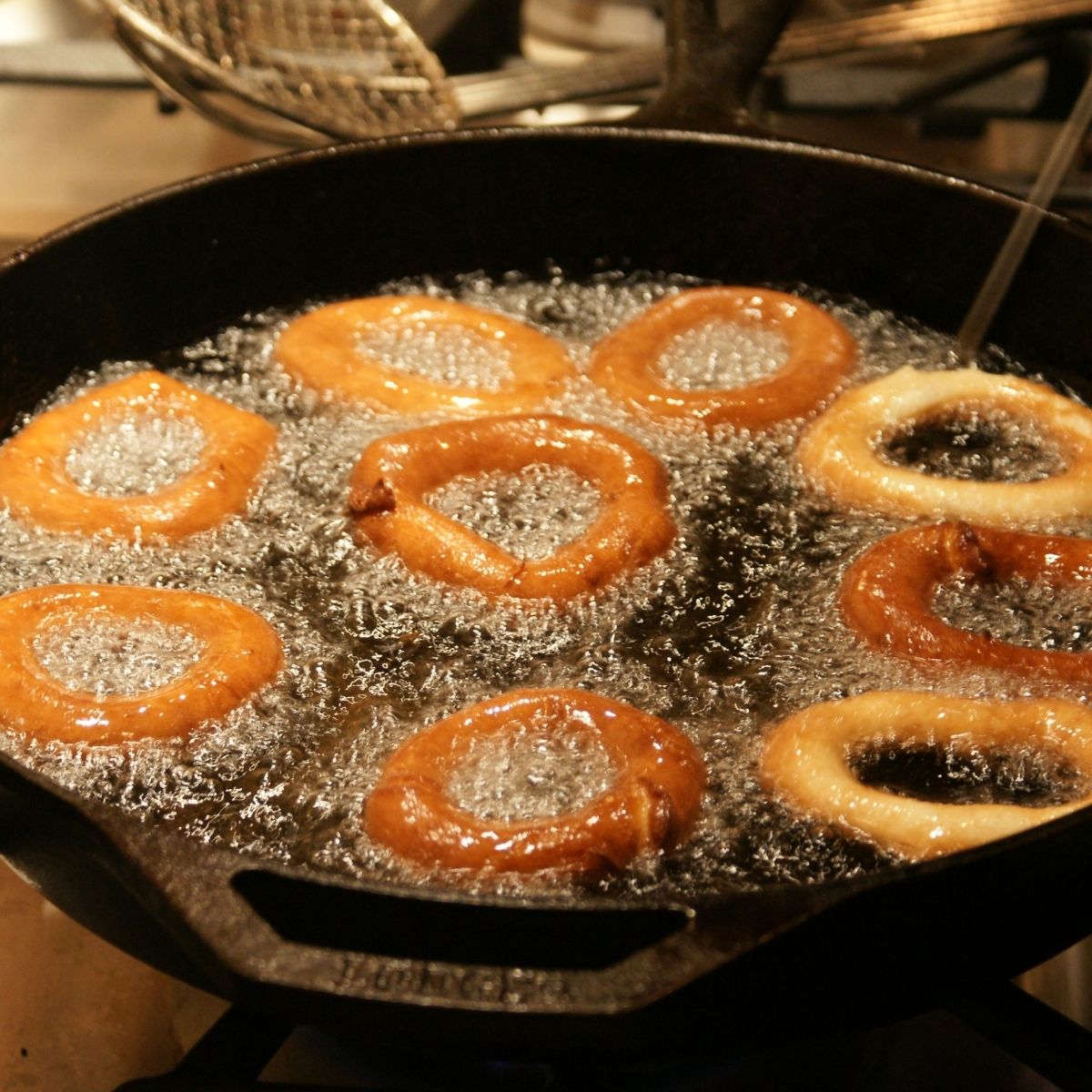 Fun Fact - What is the oldest cast iron skillet?
The oldest cast iron artifacts date from early 5th century B.C. China, in the Jiangsu province, and such tools were widely used in the region by the 3rd century B.C. Cast iron slowly made its way to Western Europe, likely via the Silk Road, and wasn't an important material until the 14th century A.D.
Check out my latest book from Amazon..
The Ultimate Book of Fat Burning Recipes is a dare to be great 30 Day Low Carb Meal Plan. It has 30 days of Breakfast, Lunch, Dinner and Snack recipes with your weekly shopping list to jumpstart your weight loss. You will drop at least 5 lbs in the first week if you stick to the plan. Try it today!
This post contains affiliate links for your convenience. See my full disclosure policy here.